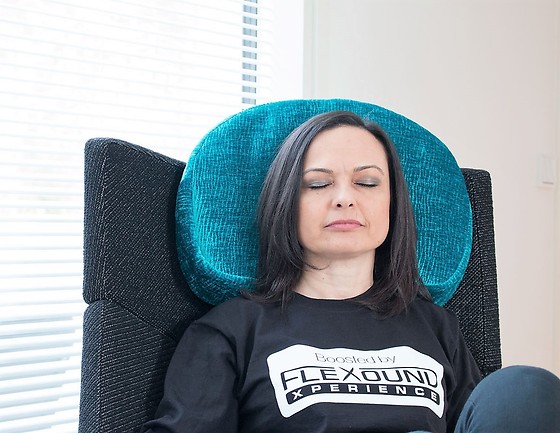 Taikofon® creates a high-quality, personal and extensive multisensory audio experience
The sensation of feeling the sound enhances its perception!
As a near-field listening device, Taikofon® is an ideal tool to improve personal well-being creating a personal space. It can be used for meditation, relaxation and mindfulness to create enhanced experience through body listening and skin feeling while allowing the user to keep volumes low and not disturbing others in the room.